Akumin Saves 8+ Hours Per Week By Centralizing Contracts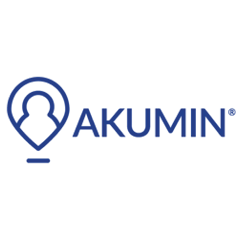 " I probably got a day back per week in terms of simplifying my own workflow. That allows me to focus more on high-value work rather than the more administrative work I would have been doing."
- Matt Cameron, Senior Vice President and General Counsel, Akumin Inc.
Company
Akumin is a leading provider of outpatient radiology and oncology services across the United States, with a network of more than 170 freestanding, fixed-site outpatient diagnostic imaging centers in 11 states. The company also provides outpatient radiology and oncology solutions to over 1,000 hospitals and health systems in 46 states.
As a diagnostic imaging provider, Akumin juggles countless contracts: employee agreements, equipment leasing and maintenance contracts, office leases, etc.
But prior to IntelAgree, Akumin didn't have a single source of truth for these contracts; agreements were scattered across multiple databases, making it difficult for Akumin's Chief Legal Officer, Matt Cameron, to track obligations and quickly produce financial reports.
To overcome these visibility challenges, Akumin selected IntelAgree for its searchable contract repository, powerful reporting capabilities, and self-service contract creation. Plus, during the COVID-19 pandemic, Akumin used IntelAgree's eSignature platform to ensure physicians supervising remotely still complied with Medicare requirements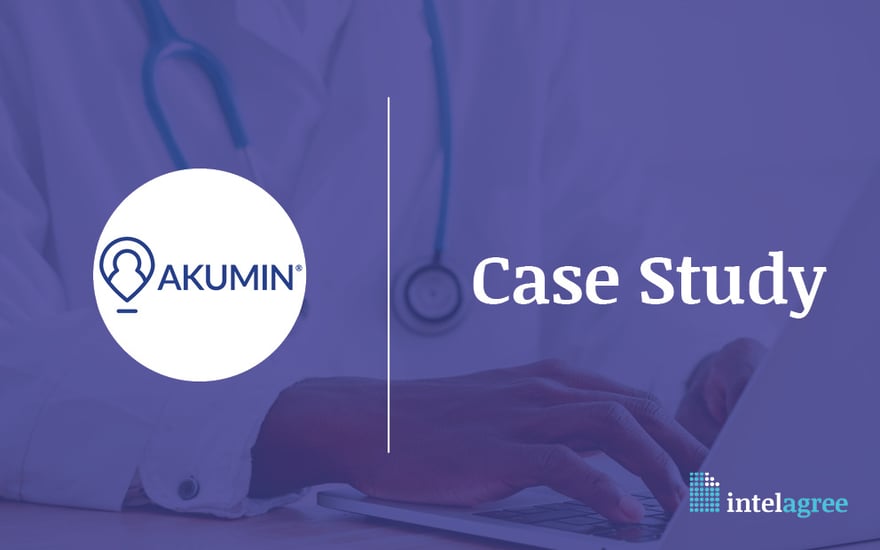 Poor contract visibility without a centralized repository
Inability to quickly extract contract data for reports
Manual, inefficient process for collecting physician supervision evidence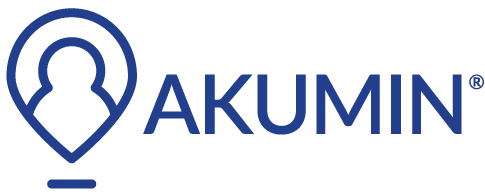 Solution
Hands-On Training & Implementation
During implementation, the IntelAgree team met weekly with Akumin to configure 17 unique templates, answer questions about the platform, and ensure consistency with contract naming conventions and organization. For Cameron, IntelAgree's thorough support and speed in resolving issues exceeded his expectations.
"The IntelAgree team's nimbleness was one of the things that impressed me the most, even during the courtship phase," said Cameron. "They adapt quickly. If there was ever an issue on our side, they recognized it and responded to it immediately."
From Siloed to Streamlined: Saving 8+ Hours Per Week with a Searchable Contract Repository
With IntelAgree's searchable repository and custom reporting, Cameron's able to pinpoint contract details and produce financial reports in just a couple of clicks.
"We face heavy auditing requirements as a public company, which means we need to be able to have information at our fingertips," said Cameron. "Now, if an auditor asks how many customer contracts we've had in the last 90 days, or how many equipment leases are live, it's much easier to find these answers. I can run a quick search across all customer contracts, sort by effective date, and export the list."
Centralizing Akumin's contracts has added more productivity to Cameron's week, too. "I probably got a day back per week in terms of simplifying my own workflow," said Cameron. "That allows me to focus more on high-value work rather than the more administrative work I would have been doing. People still ask me where they can find certain information, but the fact that it's all organized, searchable, and easy to extract makes it much more efficient for me."
Boosting Compliance for Virtual Physician Supervision During COVID-19
For certain diagnostic procedures — like MRIs with contrast — Medicare requires physicians to be onsite to supervise the procedure and provide physician attestation statements as evidence.
Previously, the Akumin team collected these signatures in a physical log at the front desk that they manually organized, stored, and compared. But when Medicare started allowing virtual supervision during the COVID-19 pandemic, providing evidence became tricky — so Akumin started using IntelAgree's eSignature platform to create a new log for physicians.
Now, physicians can eSign statements that not only verify their supervision, but also provide more details like dates, times, etc. "We can easily produce a weekly report showing how many procedures we had, how many supervision forms were signed, how many outstanding forms need to be signed, etc., then someone can simply reconcile those outstanding forms," said Cameron. "This process was so successful that we rolled it out for the physical supervision as well — so now, we're creating 100 or more of these statements a day across our network."
Since rolling out this process in February 2020, Akumin has created and stored over 6,500 one-page attestations in IntelAgree. "Now, instead of waiting for each clinic to fax or email logs, we're able to compare against our patient schedule instantly and better track and correct any errors," said Cameron.