Maximizing Revenue Opportunities with Intelligent Contract Management for Precision Medical Products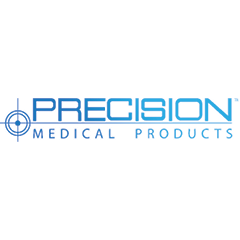 "I wanted to report on what contracts are nearing expiration, awaiting signatures, or awaiting review. Now, all these things are on my IntelAgree dashboard, and I have full transparency and visibility. "
- Bruce Capagli, Chief Operating Financial Officer, Precision Medical Products
Company
Precision Medical Products is the leading non-pharma Deep Vein Thrombosis (DVT) preventative medical device, technology, and service for all patients who are at risk post-surgery. The firm is dedicated to reducing DVT cases and saving lives through faster recovery and rehabilitation. In 2015, Precision Medical Products was recognized as the #1 fastest-growing company in Sacramento, CA.
Each year, Precision Medical Products (PMP) creates hundreds of new contracts and maintains a wide variety of existing contracts, including complex third-party agreements. But like most fast-growing companies, PMP suffered from a disjointed and manual contracting process. Contracts were stored all over the place; some were in Google Drive and others in local desktop files. Because of this, PMP didn't have a clear picture of its risks, obligations, and opportunities.
Additionally, PMP relied on spreadsheets and emails to manually track and manage the contracting process. This approach was not only time consuming and inefficient, but it also exposed the firm to risk. PMP's legal team needed more visibility into expiration dates, renewal dates, and basic terms and conditions to ensure compliance, manage risk, and maximize revenue generation opportunities. To continue its rapid growth, PMP needed to transform its manual contracting process with a modern contract management platform—it needed IntelAgree.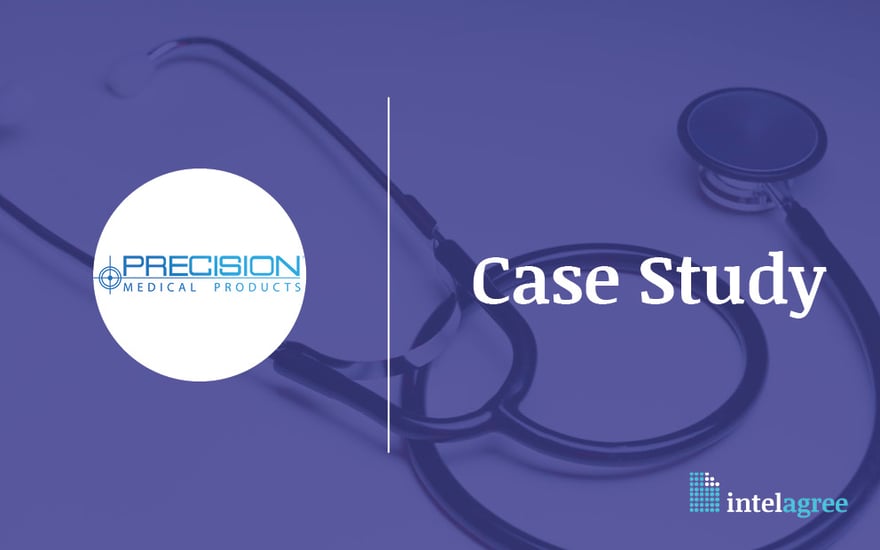 The outdated contracting approach was disjointed and unscalable
Poor contract visibility without a centralized repository
No contract data or insights to leverage during negotiations
Unable to effectively monitor and track contract workflow

Solution – Intelligent Contract Management
Now, PMP is transforming its end-to-end contract management with IntelAgree. Using IntelAgree's searchable repository, PMP's legal team is capturing and aggregating valuable contract data. The firm can run custom reports on specific data points and use that information to negotiate more favorable rates. Intelligent contract management enables PMP to maximize revenue opportunities and forecast rates more accurately.
IntelAgree is providing a new level of visibility and transparency into the contracting process for the entire firm, according to Bruce Capagli, PMP's Chief Operating Financial Officer. "IntelAgree has helped us identify what needs to be done, what's missing, and what's coming up," said Capagli. "We've moved from a reactive state to a proactive one. We can report and see that in the next 90 days, here are the contracts that need to be reviewed, and here are the contracts that will be expiring…it's a much more formalized process."
Contract execution is also more streamlined with IntelAgree's built-in e-signatures and intuitive interface. "The web app is amazing. It translates to my mobile device and fits on the screen nice and clean. It's super easy to execute contracts when I'm on the road," said Capagli.
For Holly Petrosyan, PMP's contract administrator specialist, IntelAgree has given the legal team more control over the contracting process. User permissions make it easy to segment contract visibility by department and improve governance. Additionally, the ability to standardize templates has enabled Petrosyan to efficiently manage versioning and keep track of negotiations.
While IntelAgree's intelligent contract management has been a game changer for PMP, this is just the beginning of the firm's contract transformation. The IntelAgree team is working hand-in-hand with PMP to continue driving enterprise adoption with new policies, procedures, and approval workflows—all to ensure a seamless contracting experience.
As Capagli looks towards the future, he's most excited about the ability to extract contract intelligence from IntelAgree and integrate with a business intelligence platform. This integration will unlock deeper contractual insights into rates, auto-renewal clauses, and more to help PMP continue its market growth and expansion.