When managing hundreds or thousands of contracts, your firm's internal communications can quickly get lost in the shuffle. And the last thing you want is a partially vetted contract getting out the door without the proper attention it deserves, or not know why your team agreed to a specific term six months to a year ago. But thanks to the latest enhancements to IntelAgree's contract-level comments, your collaboration process just became simpler and more transparent.
Get Clarity Around Contract-Level Comments
Now, internal collaboration is hassle free with the ability to reply to existing comments at the contract-level. Replies will appear indented underneath the original comment for easy thread following. Plus, edit or delete your own comments even after you've sent them.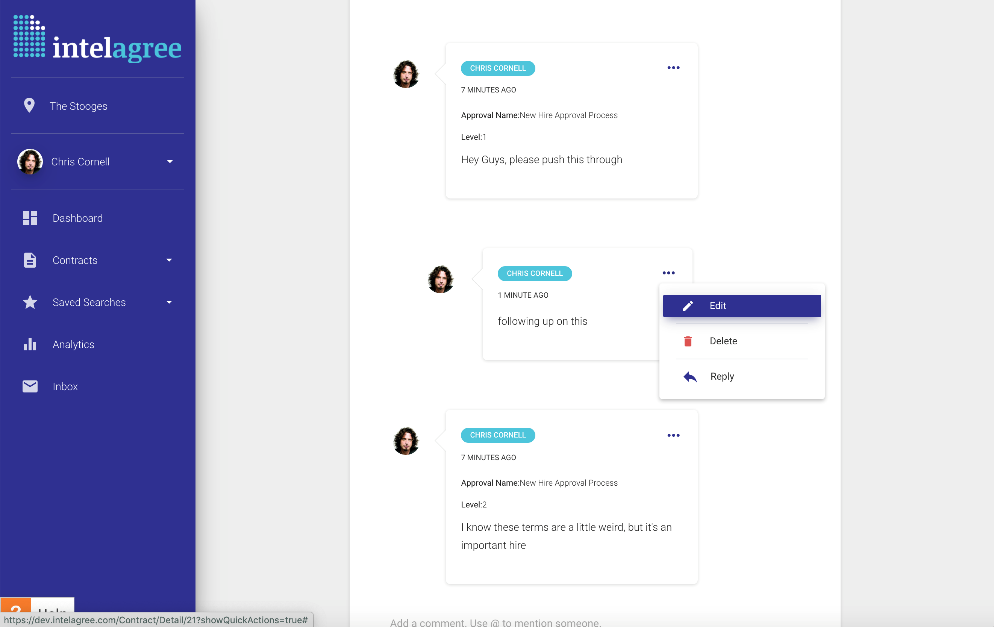 Filter Comments to Find Information Faster
You no longer need to sift through comment threads to find information about approvals. Approval-related comments now contain the approval name and associated level for context. This allows you to filter threads by Approval Related and General Comments, ensuring you find what you're looking for with speed.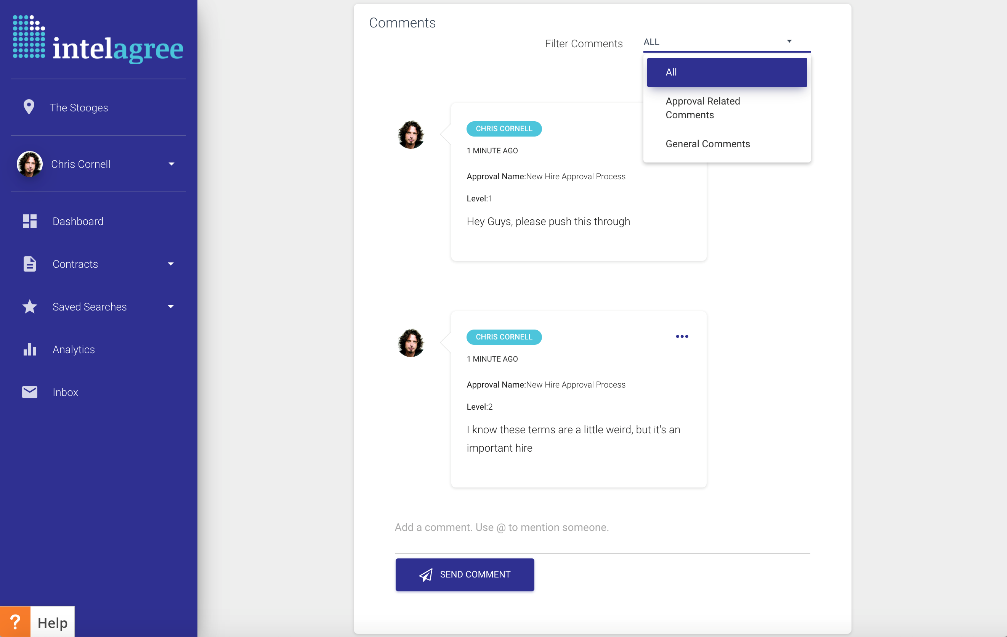 A Better Communication Trail for your Contracts
From negotiation and collaboration to post-execution processes, IntelAgree's in-app comments streamline all internal discussions about a contract. No more hunting through emails and shared drives for information. Comments are stored in one place and easily accessible for future reference. With more efficient contract collaboration, your team doesn't have to worry about doing busy work—instead, they can focus on more impactful work.
Want to learn about our other enhancements and features? Contact your IntelAgree customer success team.