Regain Financial Control & Boost Your Bottom-Line
.
Mitigate financial risks, maximize revenue.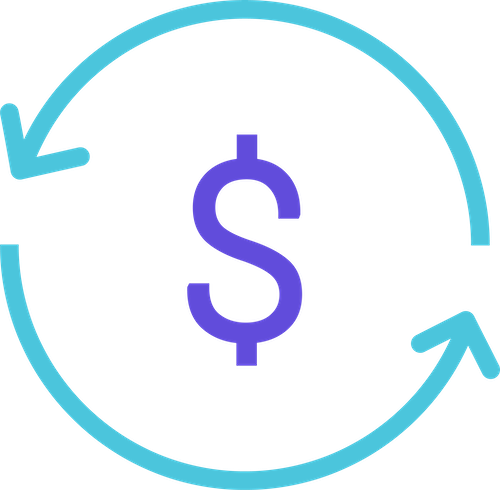 Streamline Processes and Maximize Efficiency
Effective contract management leads to overall operational excellence. With risk mitigation and data-driven insights, IntelAgree empowers financial services organizations to increase efficiency, visibility, cost savings, collaboration, and improve compliance.
Close deals faster and boost compliance with Key Contracting Capabilities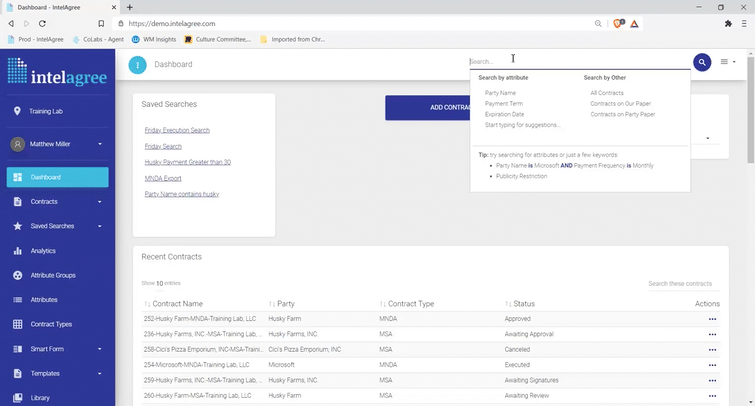 Unlock Valuable Business Insights
Capture, analyze, and extract valuable insights from your contracts with IntelAgree's native AI. Customizable dashboards and powerful analytics allow you to track trends, measure contract performance, and gain vital intelligence to negotiate more profitable contracts, improve supplier and vendor management, and uncover new business opportunities.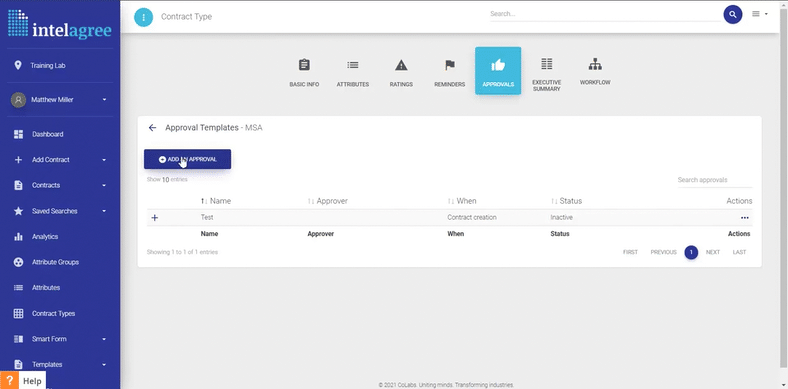 Minimize Risks and Revenue Leakage
IntelAgree mitigates costly noncompliance issues, such as missing obligations, payments, or signatures, through required approvals and expert reviews. Our tracking and monitoring capabilities allow you to proactively address potential issues before they escalate.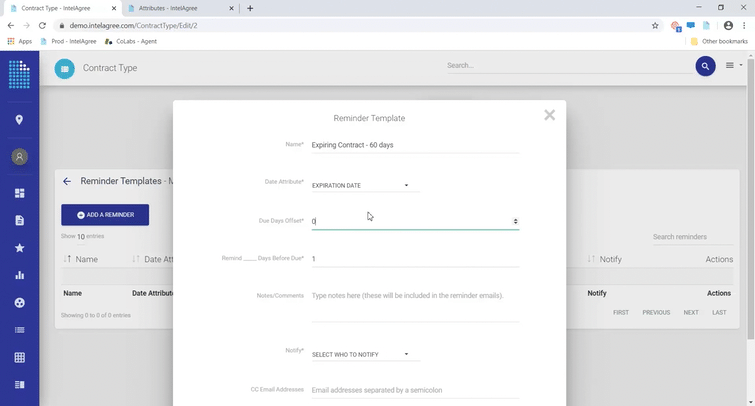 Never Lose a Contract Again
Keep your contracts organized and secure with IntelAgree's centralized repository. Find contracts in seconds with advanced search functionality or use the Sort Assist feature to sort agreements by type – like employee agreements or vendor agreements – or by attributes and clauses. Plus, grant access to sensitive information without compromising security.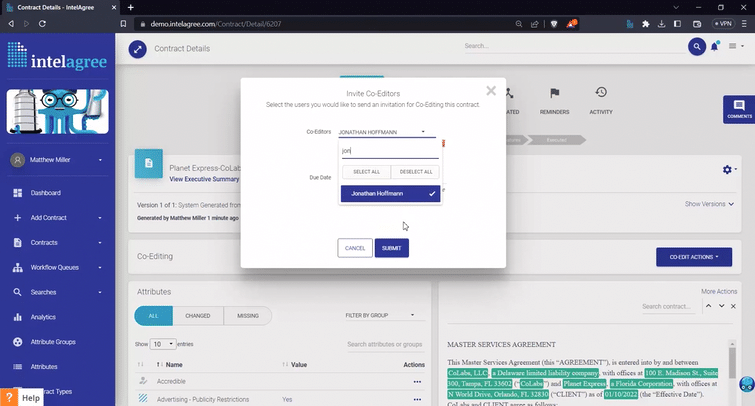 Enhance Collaboration & Communication
Boost collaboration among internal teams and external stakeholders. IntelAgree allows multiple users to work simultaneously on contract drafting, negotiation, and approval processes. Make decisions faster and enhance communication with our Microsoft Word add-in and co-editing capabilities.
"
Often, there's a mismatch and lack of understanding between a business customer and a technology vendor where they may not be speaking the same language. But we've found that all of the things IntelAgree said they had — or were going to have — they've delivered on

"

- Beverly Flynn, Senior Vice President, General Counsel, and Corporate Secretary, Morguard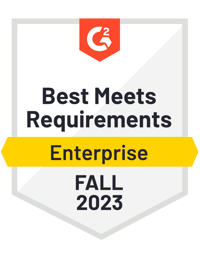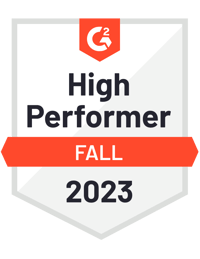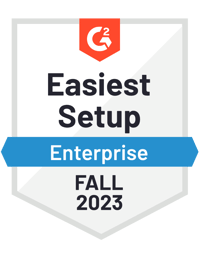 Explore our latest blogs and resources.