Embrace a Proactive Stance on Compliance

.
Standardize Contract Creation & Track SLAs With Ease.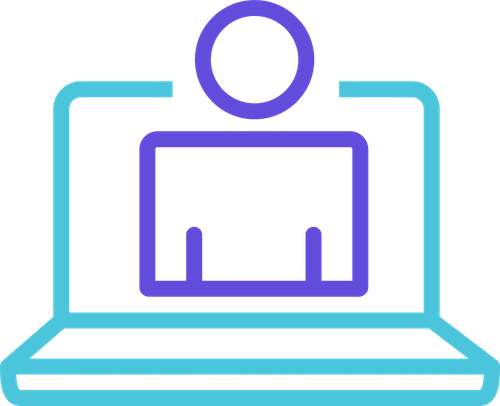 Increase Visibility and Reduce Risk
An optimized contract process improves contract visibility, compliance, streamlining processes, risk mitigation, cost savings, and enhanced collaboration. Organizations that adopt contract lifecycle management solutions experience a 20% reduction in contract cycle times and a 30% increase in contract compliance rates. By leveraging IntelAgree, IT organizations can effectively manage their contract portfolio, mitigate risks, and drive operational efficiency.
Streamline Audits with Key Contracting Capabilities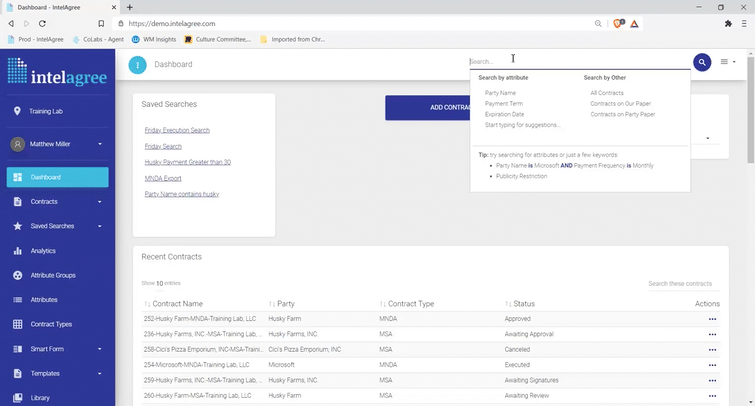 Create Consistent, Compliant Contracts
​
We take care of the legal jargon so you can focus on growing your business. Our pre-approved templates and predefined clauses ensure that your contracts meet all regulatory requirements and industry best practices. Plus, our searchable contract repository lets you find your contracts fast, review important clauses, and have all the documentation you need for audits and regulatory inquiries.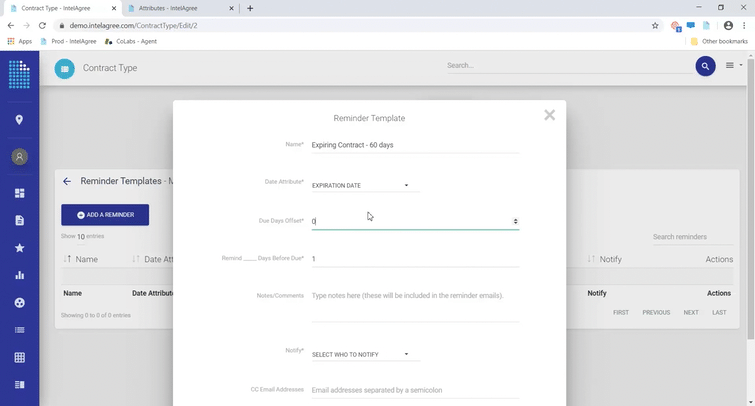 Automate Reminders and Reporting
​
With IntelAgree's automatic reminders and notifications, you'll never miss important compliance-related deadlines — like contract renewals or audits — again. Keep track of critical metrics using customizable dashboards and generate reports with the click of a button. By identifying potential gaps and issues early, you can take corrective action before it's too late.
.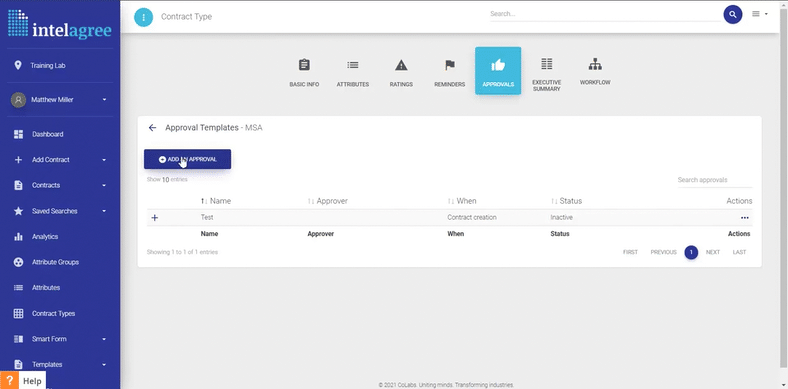 Scale Effortlessly as Needs Change
​
Easily accommodate contract changes, upgrades, or scalability requirements to stay agile in the face of rapidly changing tech and business demands. Accelerate change requests and ensure contracts can adapt to evolving IT environments, preventing conflicts and delays.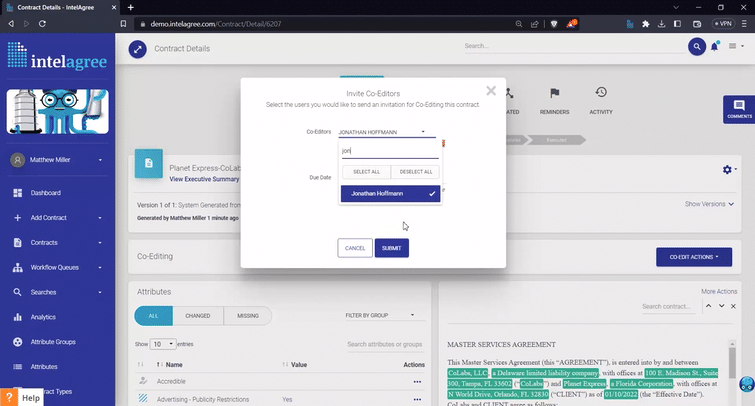 Simplify Collaboration with Stakeholders
Collaborate better with your teams and vendors. Use version control, real-time commenting, and approval workflows to streamline negotiations and keep everyone on the same page. Protect your data by only giving access to those who need it, and ensure contracts complete the necessary compliance checks and approvals.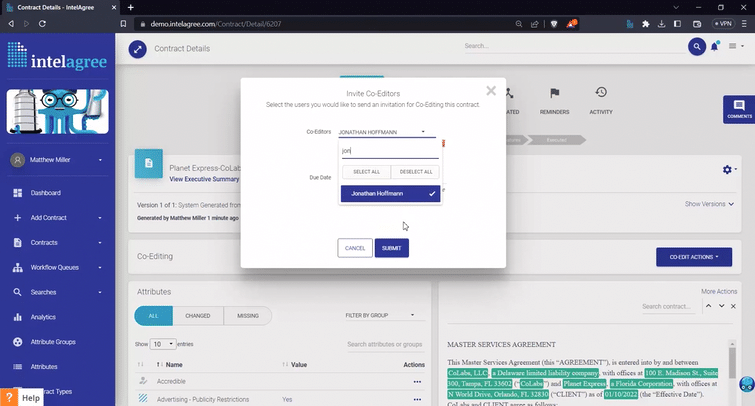 Co-Edit & Collaborate
Collaborate better, work smarter. IntelAgree provides real-time document sharing, co-editing, version control, and digital signatures to ensure accountability and transparency throughout the contract lifecycle — giving retailers peace of mind when working with multiple stakeholders.
"IntelAgree has helped us track items for review, discussion, approval all in one place, as well as store our contracts. We used to piecemeal items for review and approval to stakeholders via email and had no ability to confine or store the chain of compliance in one place for reporting. This is a tool that captures all of the business decisions along with the contract for future reference and review. The contracts team has been able to search for information speedily and link stakeholders to the actual verbiage or agreement."
- Jan Delsie, Senior Contract Specialist, Faststaff​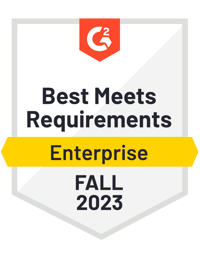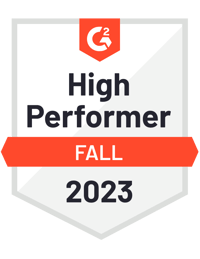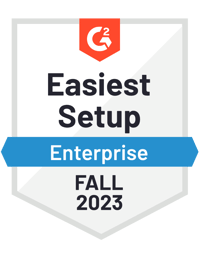 Explore our latest blogs and resources.