Simplify & Speed Up SaaS Contract Workflows

.
Mitigate risks, maximize recurring revenue.
Maximize Success with Efficient SaaS Contract Management
Streamline your operations, boost productivity, and unlock cost savings with IntelAgree's cutting-edge software-as-a-service contract management solution.
Gain the Competitive Edge: Harnessing Contract Lifecycle Management Software for SaaS Success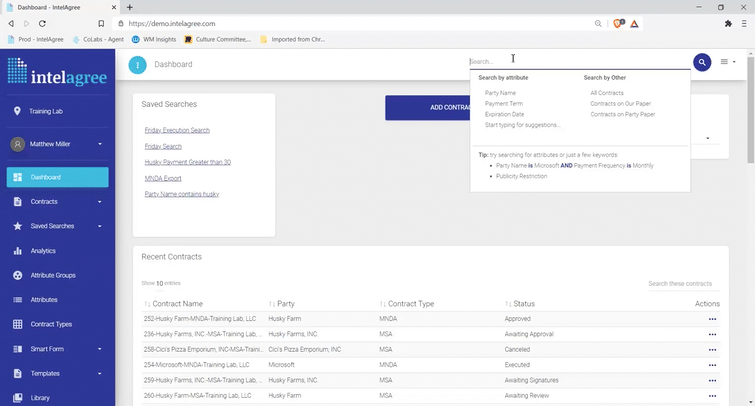 Track What Matters
Track all subscription agreements, licensing agreements, Service Level Agreements (SLAs), and pricing tiers in one place with our fully searchable repository. With IntelAgree, you can ensure precise invoicing and seamless auto-renewals, and even uncover potential upselling or cross-selling opportunities with current customers.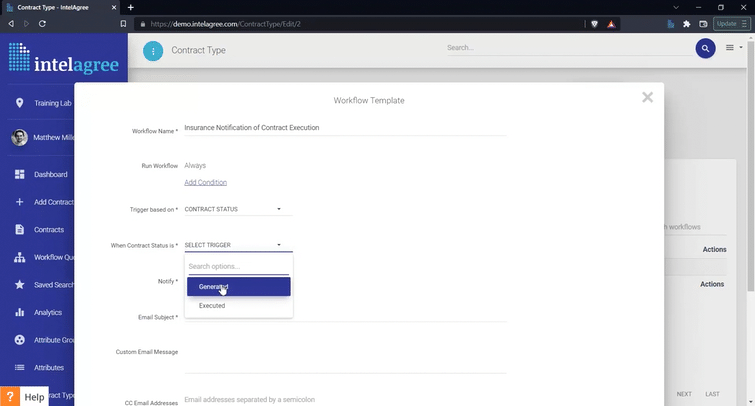 Protect your Data
Prevent non-compliance issues leveraging a GDPR-compliant data processor. With role-based and network access control, threat detection, and cloud storage, our Azure-based solution meets SOC 2 compliance requirements to ensure that your data is safe.
.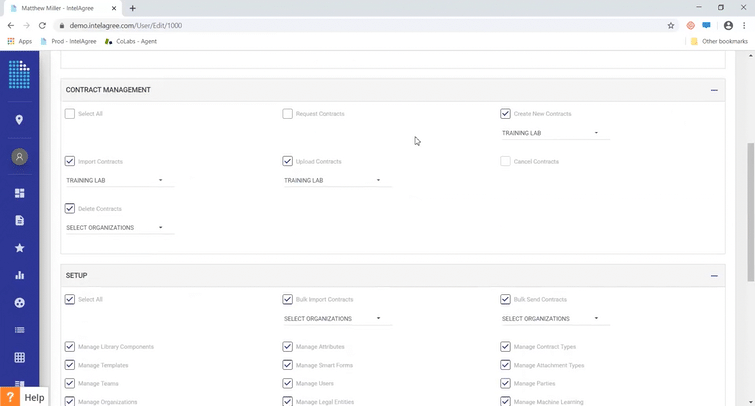 Provide Access Only to Those Who Need It
Protect your team's data with our advanced security and privacy settings. Granular permission settings allow you to share sensitive information with authorized personnel without compromising security.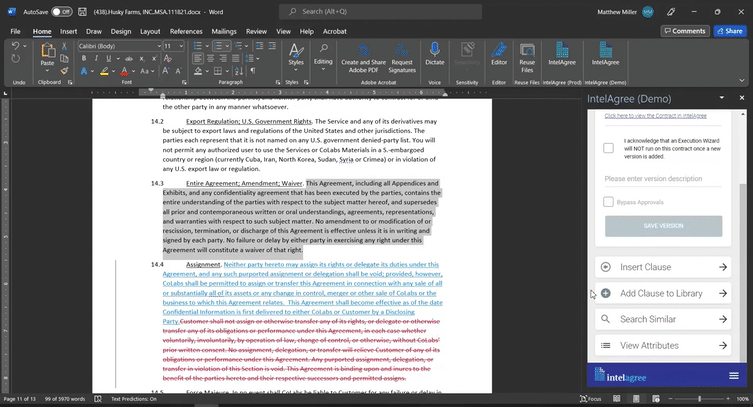 Close Deals with Confidence
Protect your company's interests by using standardized contract templates with legal-approved language. With IntelAgree, you can easily manage and track customer requirements, pricing, and timelines while ensuring that no suboptimal terms slip through the cracks.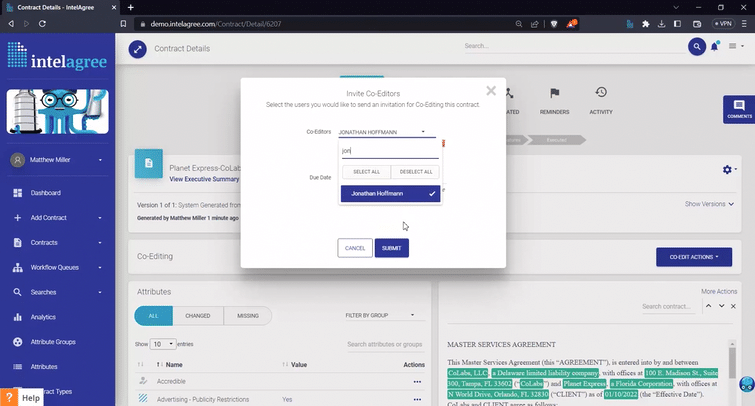 Co-Edit & Collaborate
Collaborate better, work smarter. IntelAgree provides real-time document sharing, co-editing, version control, and digital signatures to ensure accountability and transparency throughout the contract lifecycle — giving retailers peace of mind when working with multiple stakeholders.
"Before, if someone asked us how many contracts contained a specific clause, I'd have to sift

through over 160 contracts... now we can have an answer in minutes, and I have more time freed up

for contract negotiation."
​
- Bradley Delizia, Senior Vice President, General Counsel and Corporate Development, Elemica ​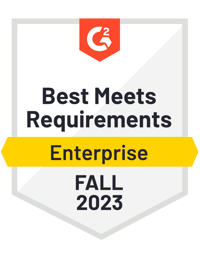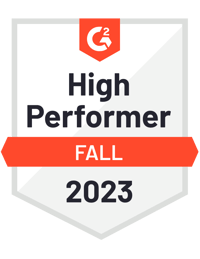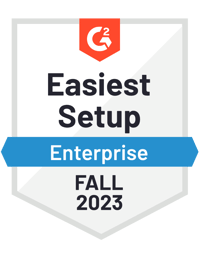 Explore our latest blogs and resources.