For C-suite
.

Simplified

.

Our contract management system grows as you grow. Streamlined scalability means you're always one step ahead of the negotiations process and ready to close on deals of any size.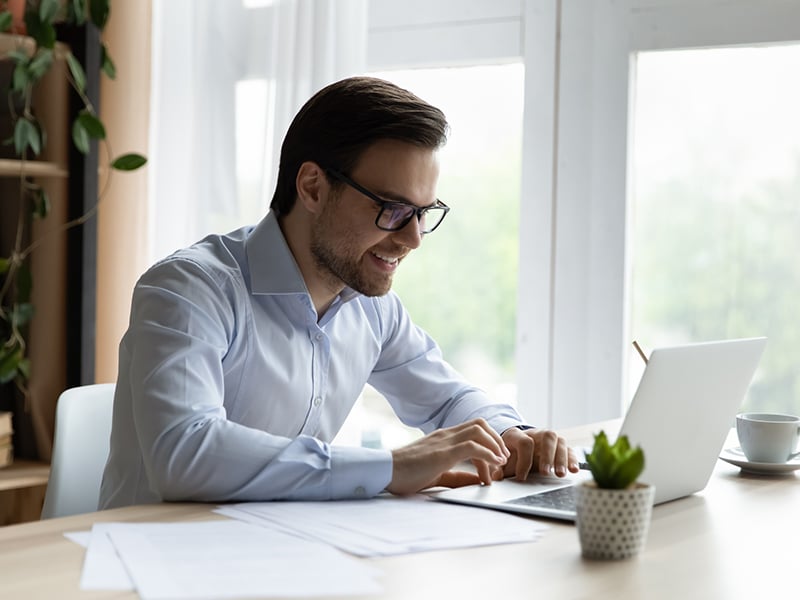 Getting Started
Simplify your CLM so you can focus on measuring team success instead.
You want to create new efficiencies across departments and pinpoint opportunities for optimization. Traditional CLMs stretch leaders thin and often lack meaningful analytics tools. With IntelAgree, you can monitor performance and chart revenue, unlike traditional CLMs that are unable to turn static agreements into business insights.
We offer full-circle functionality at your fingertips.
Our single, robust platform offers all the features you need to get from A to Z.
Explore Products
User Security.
Ensure your team's data is kept safe using our advanced security and privacy settings. Enable share settings based on user credentials so that those who need access to sensitive information can enter with ease and without introducing security risks.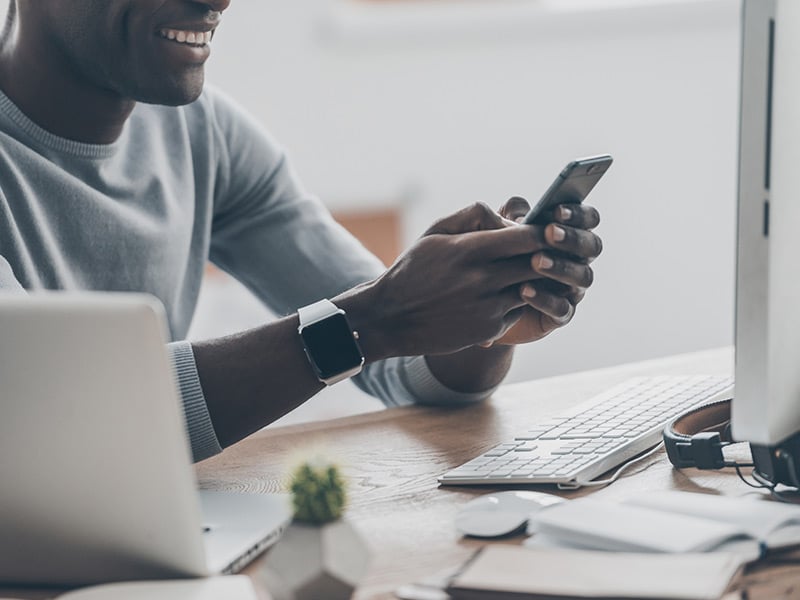 Integrate Seamlessly.
Leverage the software tools you already know and use often. We partner with data management and organization vendors, including DocuSign, Salesforce, and Bullhorn, so you can access all the tools you need in one place.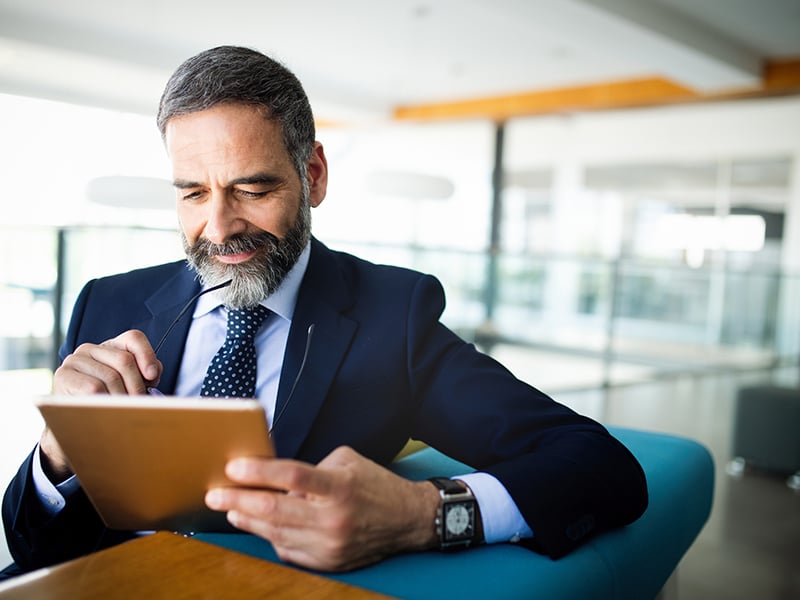 Robust Compliance Standards.
We know it's not easy keeping up with the latest compliance regulations. Rest assured, we've got you covered. As new regulations emerge, IntelAgree makes it easier to search for specific clauses across contracts and issue addendums to those clients with the contract creation wizard and bulk uploads.
Learn more about our compliance initiatives by visiting our Trust Center.
Lead your team with confidence.
Never misplace a contract again. With IntelAgree's contract management solution, you can ensure all contracts are properly archived and organized.
Task Delegation
Save on costs by delegating tasks based on job function and expertise. Assign nonlegal teams to low-risk, simple contract types so legal teams can focus their time on more expensive, time-consuming tasks.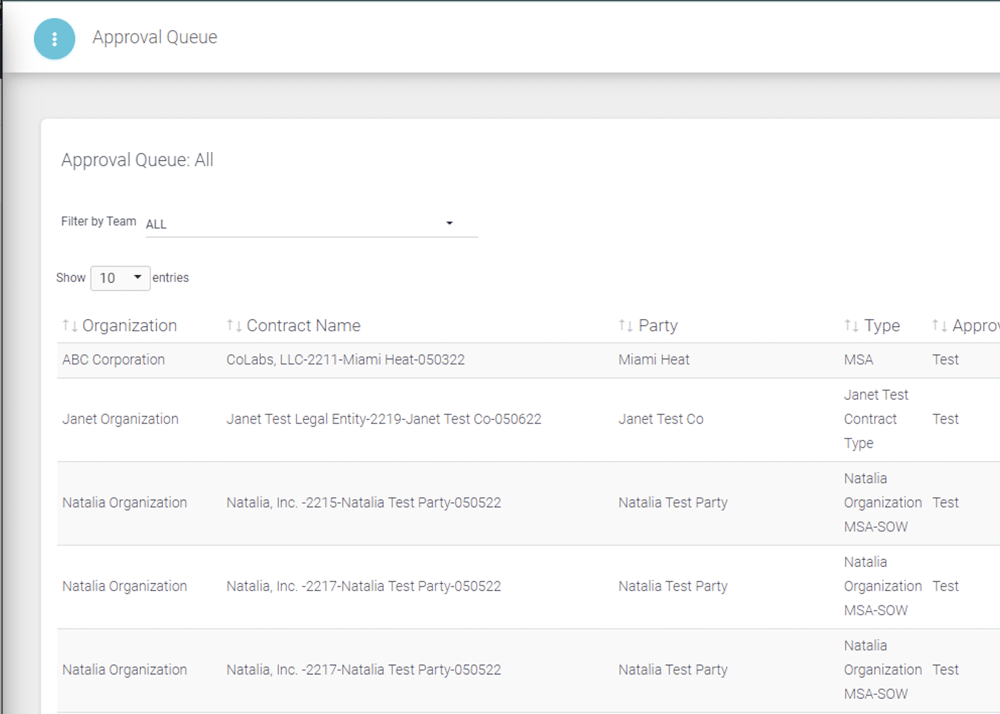 Risk Management
Protect your company and your teams at every stage through required approvals and expert review.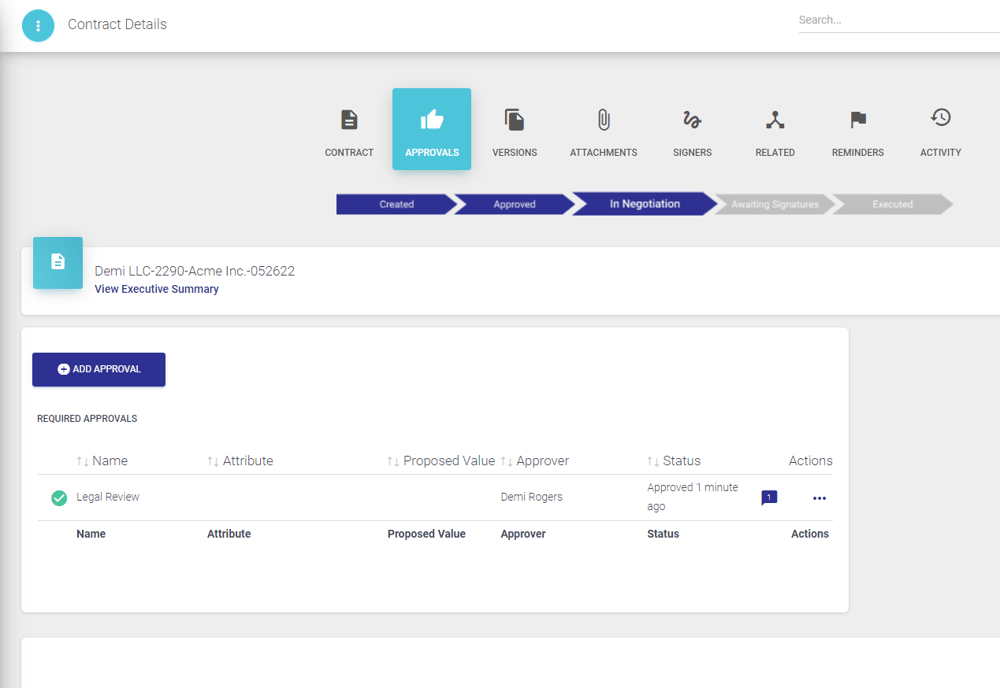 Clause Library
Write better, clearer contracts with the help of our centralized Clause Library in the Microsoft Word add-in. We make it easy to store clause-specific language in your library so you can get verbiage that's on the tip of your tongue onto the page, without starting from scratch.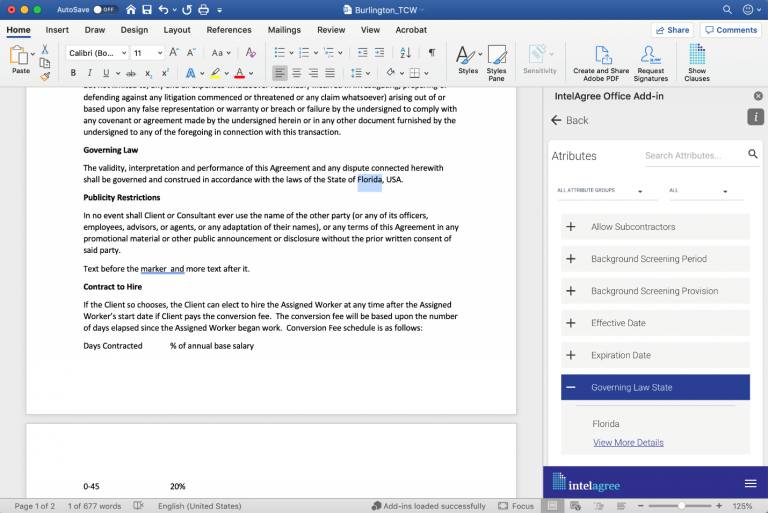 Centralized Repository
Your teams can view contracts at any stage of completion with the help of a centralized, searchable repository.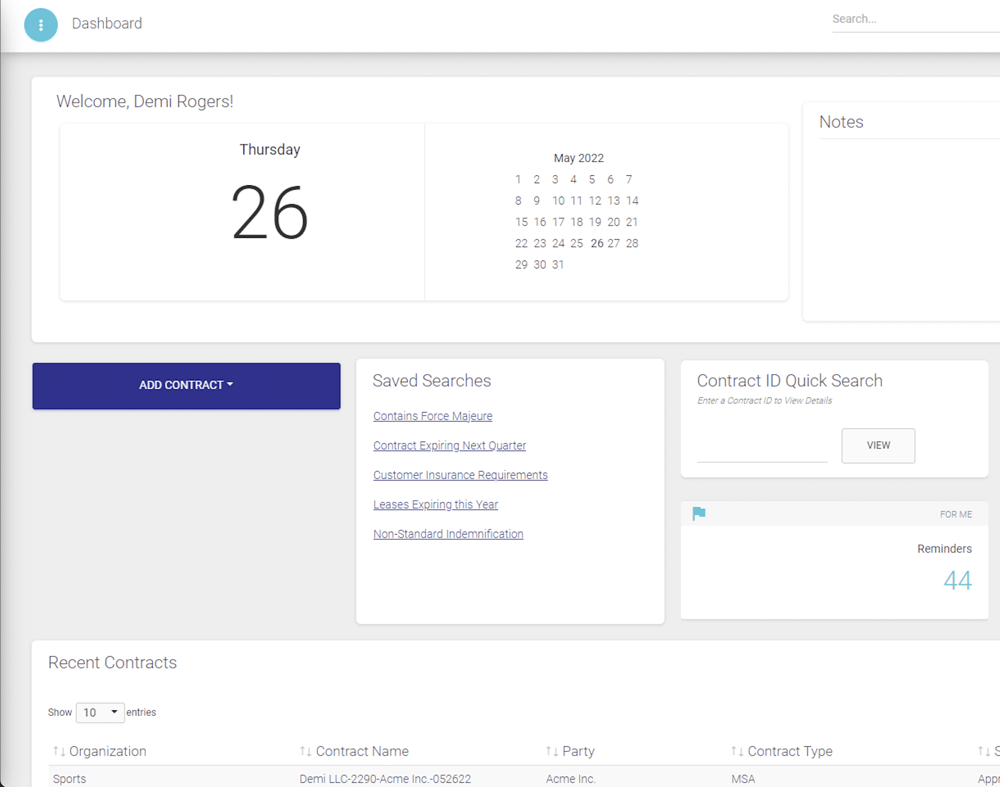 Search Filters
Streamline tasks such as locating contracts with the help of search filters. Search parties, contract types, status, and specific terms to find agreements in less time.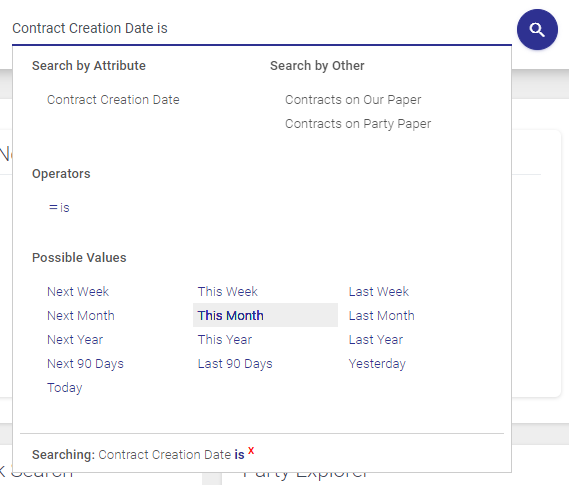 Reminder Notifications
Stay on top of all ongoing agreements, even as your business grows. Get reminder notifications when a contract is up for renewal or new terms need to be negotiated.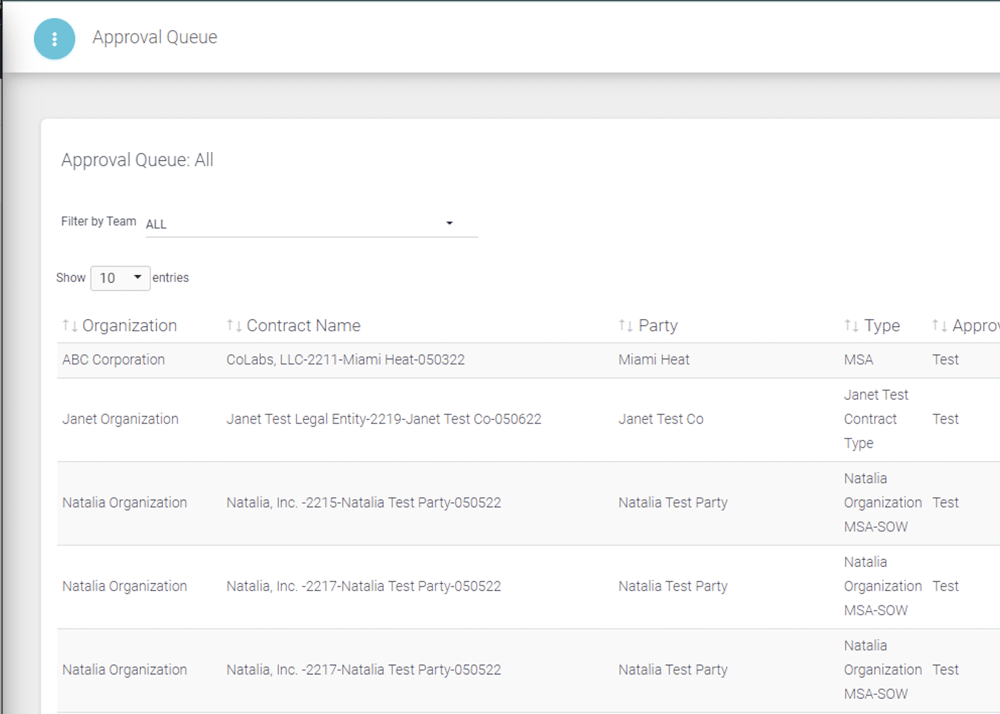 "If [companies] spend more time selling and less time preparing documents for review or negotiating terms, that's a win-win."
John Higgins, Tampa Bay Rays
Explore our latest blogs and resources
.