Your Contracts.
Ghost
Evolved.
Optimized.
Simplified.
Automated.
We empower enterprise teams to do impactful work, not busy work.
See How It Works
Some of Our Loyal Users





Get more out of your contract management software
.
With the help of our searchable repository, you can access complete contract summaries and view custom dashboards so you're always up to date and in the loop about the status of your contracts.
Explore Products
See who we serve.
We empower legal and nonlegal teams to take control of their contract management with simple software that streamlines contract creation, organization, and archives.
Making deals just got easier
.

"The ease of the whole process—getting a contract on board and using the system—it's all very user-friendly. It's smooth, and not clunky. And some systems are really clunky ... If you want visibility into your company, this is the ultimate tool."

"Our need for a CMS has been an objective for nearly a year now; however, we struggled to find any platforms that were really exciting or cutting-edge. Everything we saw felt archaic and far from intuitive. Once I was introduced to IntelAgree, I knew this is what we had been searching for: an innovative, scalable, intelligent solution that integrates advanced technology."

"We have had the pleasure of working with the IntelAgree team before, so we knew their technology would be there. However, they exceeded our expectations with their 'white-glove' customer service and implementation team."
Kris Wiebeck
Baldwin Risk Partners

"The pre- and post-acquisition diligence is key for us. With IntelAgree, we can upload contracts into the platform and see which contracts are expiring and who the acquisition prospect is contracting with. That provides accessible data that is important in the due diligence process. But more importantly, once a deal has closed, it's about knowing what you have and then assigning it from there."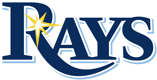 "The way I see it, there are two major benefits to using IntelAgree. The first one is that my job is to make everybody's life easier. If they can spend more time selling and less time preparing documents for review or negotiating terms, that's a win-win. And the second one is the level of consistency among such a large group of people. The standardization of language has been a huge benefit."

"IntelAgree's built-in user adoption tool is really helpful. It's easily accessible and offers a wealth of information and resources to help you navigate the platform. From step-by-step audio guidance to pre-recorded videos, the tool guides you as if someone's holding your hand and walking you through each piece of IntelAgree's functionality. I'm excited because this will help us streamline user adoption and minimize the amount of time that I have to answer questions."
Brandon Dexter
BG Staffing, Inc.
Explore our latest blogs and resources
.
Find out what makes IntelAgree best in its class
.
A Thorough Tool to Give Any Successful Business the Key to a Successful Contract Management Department
We have a central repository accessible to all team members for any executed contracts; we are unable to collaborate on contracts reviews by having a central place of communication.
Brandon D.
Contracts Manager
Great product, outstanding white-glove service and support. Highly Recommend!! We wanted a clean and efficient tool that would represent us well to our clients and prospects.
IntelAgree is an easy-to-use tool for all users involved. Their contract wizard simplifies the process for the sender keeping things standardized and running smooth. In addition, the implementation process was a breeze with the high level of customer care that we received.
Carla S.
Operations Leader
Great Tool for Legal Departments
I am the only attorney in my company, with no assistant and no paralegal, so it is helping me easily create repetitive type documents without errors, and it helps me analyze current contracts. This gives me more time to work on complex documents and strategies.
Chalegne O.
General Counsel