We're proud to announce that we've earned 10 badges from G2's 2022 Fall Report, including new honors in the Contract Analytics category!
New badges we're excited about:
Momentum Leader in Contract Analytics
Best Support in Contract Analytics
Easiest To Do Business With in Contract Analytics
Contract Analytics High Performer
Enterprise CLM High Performer


What is G2?
G2 is the world's largest tech marketplace where businesses can discover, review, and manage software for various industries. All awards are based on unbiased reviews from real G2 users, as well as data collected from online sources and social networks.  
Why G2 Recognition Matters
Being recognized as a "Momentum Leader" and "High Performer" is a testament to our ongoing growth and innovation. And, for the first time this season, we're excited to be recognized in the Contract Analytics category. As an intelligent CLM platform, IntelAgree gives you the power to streamline the entire contract lifecycle allowing you to create, automate, sign, archive, and monitor your contracts with the power of AI. We help teams gain complete visibility into all of their agreements, shorten review cycles, reduce risk, and save money while also streamlining the most painful, costly parts of the contract lifecycle.
We're also honored to be named as "Best Support" and "Easiest To Do Business With" in the Contract Analytics category — two badges that reflect our commitment to providing top-tier customer service from day one of the implementation process.
Every day, our mission remains the same: to provide the best CLM product on the market, and provide you and your team with the resources you need to focus on more impactful work, not busy work.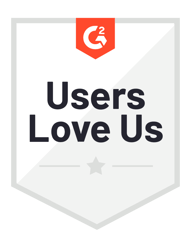 Additional Fall 2022 Report Wins
Momentum leader in CLM
CLM High Performer
Contract Management High Performer
Mid-Market CLM High Performer
Users Love Us


A Thank You to Our Customers
We owe all of our success to you, our amazing customers. The continuous recognition and addition of new badges each season motivates us to keep improving and provide the best service. We're delighted to hear that you're enjoying our product, and we want to thank you for continuing to put your trust in our team and our platform.
Want to see why we were named a high performer in five different categories? Check out all of our reviews on G2.